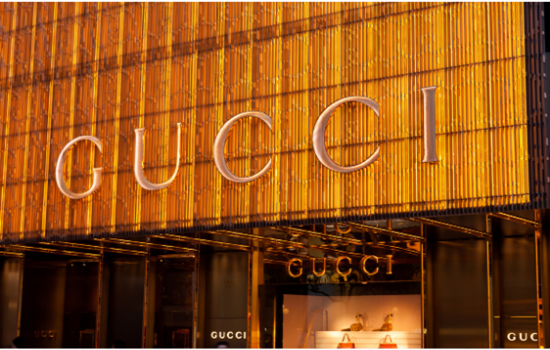 Gucci was a small company in Florence, Italy. It was established in 1921. Guccio Gucci had worked at the Savoy Hotel in London as he wants to bring some nobility to his leather-goods company and luggage. He wants to designs goods that appealed to British taste. Besides, Gucci brought in the best designers in the world. It took care of the aristocrats, and as the brand continued to grow and add other items, such as fashion accessories, Gucci hired the best artists to design its products.
Grace Kelly requested a silk scarf to be made for herself from Gucci. This made replications articles wanted by followers or fans of the late Princess/celebrity. This ideal has been upheld for decades, and Gucci items' reputation is strong around the world.
Every time, Gucci adds a story to their every inspirational design. The horse bite, seen in various executions on the fashion house's products, is a nod to its early customers, who were described as aristocrats in search of equestrian equipment. The detail even appears on the iconic Gucci loafers, one of which holds a place in the Costume Institute at the Metropolitan Museum of Art in New York. Today, Gucci is well known for luxury products' eclectic and contemporary creations, like clothes, shoes, handbags, sunglasses, and other accessories for men, women, and children.
Gucci is expensive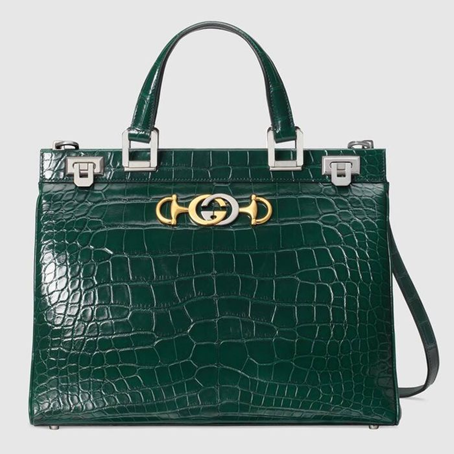 We all know that Gucci is an expensive brand. Not everyone can afford Gucci. For example, the price of the Gucci Zumi crocodile medium top handle bag is AU$ 48,800. Those who can are simply elite class. Because Gucci symbolizes the sense of sophistication, stable financial position, and demand for the best, Gucci is the most prominent fashion brand worldwide. We can say that Gucci does become a style, and that style never goes out of order.
The most apparent 12 reasons why Gucci is so expensive
1. Gucci Brand Awareness
Gucci brand is one of the prestigious, internationally recognized, and highest-selling brands in the World because of its eye-catching colors and designs. The Brand is well-known for its double twofold G logo, horsebit, and of course, red and green stripes.
Renowned for their high-end luxury products, Gucci Italians are ranked 38th among the most valuable international brands in the world right now, with an estimated value of more than $ 14 billion.
Their products are usually made to measure leather accessories, from bags to shoes. They are still focusing on jewelry and watches, fragrances, and ready-to-wear items lately, taking the same tradition that made the brand what it is today further.
2. Exquisite Designers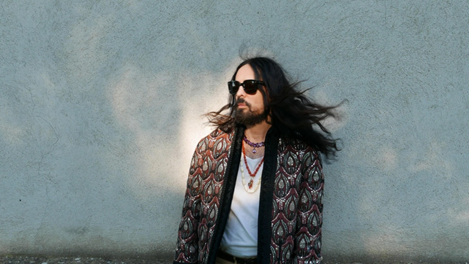 Gucci designers can convert a generation to what's-old-is-new-again brand of elegance.
Tom Ford Era: The Texas-born designer made history while at Gucci. It took the stage of the luxury brand's most challenging economic times and later made it a must-see celebrity.
Alessandro Michelle worked for more than 12 years with Gucci before being selected to take over after Giannini's command. He also worked with Tom Ford designing bags.
Recently, Alessandro Michele designed the collection for men and women presented at the Gucci Hub during Milan Fashion Week. No Doubt, Michele is among the most successful and influential forces in the Fashion industry.
3. Limited Edition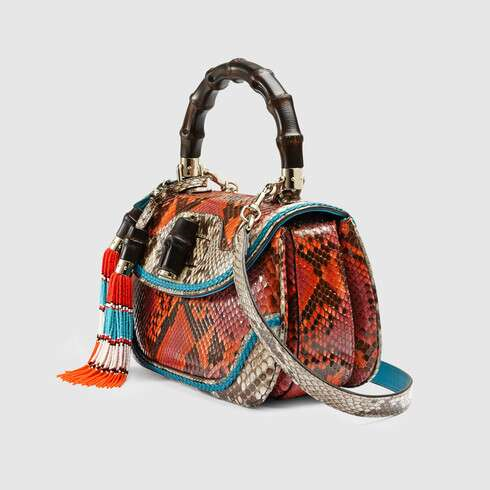 Gucci brand always tries to make exclusive handbags and other accessories with the Limited Edition tag line. They don't produce so much so that it takes a flood to the market. Because of their unique design and luxury properties, the consumers are willing to pay more for them.
Gucci Limited edition New Bamboo bag in orange: The glass bead tassels were strung by hand, and each bag includes a numbered limited edition metal plaque. Its price is $ 4,900.The fashion lovers are just lusting over this bamboo bag. And guess what? "Its out-of-stock" now. Again Gucci is going to show its annual limited edition of Flora by Gucci Gorgeous Gardenia.
4. High-Authentic Materials
Gucci has certainly gained popularity because of its commitment to High-Quality material. Gucci always goes with the little things like stitching, leather quality, and the narrative behind each bag.
Gucci products are made in Europe, and workers are paid much more than workers in China, Bangladesh, etc. These products are manufactured to be of the highest quality possible. They have better materials (like Pima cotton), better artistry, and better working conditions.
At the point when enormous name brands make designer bags, they don't hold back on quality. But Gucci gives enormous importance to the quality of their designer bags. The sewing in these totes is exact, the zips are of the best quality and the leather utilized is quite often 100% genuine leather.
If you buy a button-down shirt at Walmart, it probably won't last a year without rips or tears, making it look unprofessional, or you may have to buy a new one. So Gucci products long stay with you due to their high quality of materials.
5. Where are Gucci Products Made
Real Gucci bags have a heat seal or label stitched on the inside that shows the brand name with the trademark and the words "Made in Italy". The bottom of this label shows the bag's serial number or production code, which are usually two sets of 6-digit numbers (for new models).
Some Gucci bags on the inside will have a made in China label. Because some different type of material has been used on the bag was created in China. Unlike modest bags that are delivered in a mass amount in China, these luxury designer bags are carefully assembled and are checked for quality through different methods. Gucci deals with its representative and brand, it won't use sweatshops.
6. Strict Quality Control
Gucci brand is well known because of its authentic designs. They employ expertise all around the world to designs something that syncs with the latest fashion trends. They are also famous as trendsetters. The finished products are never going out of style. Their bags are mostly made by hand, and modern machinery used to make them the world's best quality bags.
Each bag that leaves their workshop must be identical in the pocket situation, zip type, shape, and even the sewing needs to coordinate. For the production, every single bag has to go through 100 to 300 steps. More than that, bags are tried thoroughly by machines and people to survey their sturdiness and strength. Zippers might be opened and shut near multiple times and loads put taken care of and dropped from the high ground just to perceive how much harm the bags can withstand.
7. Product Cost: Product manufacturing and Design
There is a lot that goes into creating each product, which calls for a higher selling price, but the overall cost alone is not the only consideration in setting the price. Product manufacturing is the next area where Gucci spends a lot of money. So there is a complete process to set the price of each Gucci item. The company has to add all prices which they pay like for raw material, manufacturing pieces of equipment, skilled labor, and shipping to warehouses. Gucci always tries to utilize the best materials to ensure quality. Gucci welcomes exquisite designer to ensure Gucci hangs out in the Cutting-edge design. Gucci deals with its representatives. It offers its worker a decent salary and consistent preparation to ensure the quality and consistency of items. So this is one of the basic reasons that Gucci is an expensive brand due to its all expenses.
8. Gucci has high overheads: Marketing cost, Store Rent Cost, Campaign Cost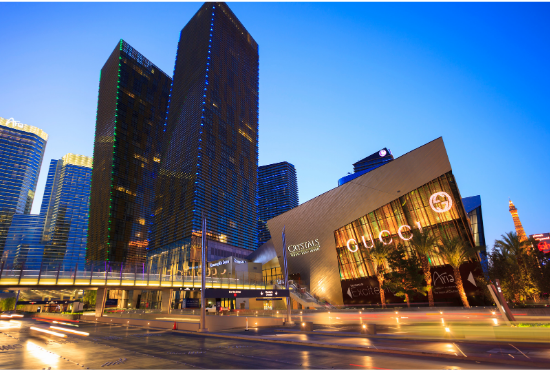 Gucci currently operates 450 stores around the world. All include franchised stores, duty-free boutiques, department stores, and specialty stores. In addition to repositioning their brand to attract a wider audience
When you're done with all that, you have to consider the marketing costs that can be considered for a luxury fashion house. While Reuters says Gucci and its parent company don't disclose their advertising spending. It says that Gucci's rival, luxury house LVMH (which owns the Louis Vuitton brand) spent $ 6.3 billion on marketing in 2018. And let's face it because these luxury brands can't operate at a loss, so they'd have to get the money back somehow
9. High Consumer Demand
Gucci is a brand in constant demand with a loyal consumer base. It is one of the most coveted brands in the world. As strange as it may seem to some, price is one of the factors that makes Gucci so attractive. In light of their remarkable designs and great quality, Gucci has a ton of faithful clients, and it is increasing every day. Due to its worldwide popularity, Gucci pushes the cost higher.
10. Strategic Brand Positioning
Gucci is also a well-known and Internationally recognized brand for its very strong brand image that focuses on sophistication, creativity, and innovation in each of the products.
At one point, Di Marco, CEO at the time, decided to broaden his price range to broaden his audience. The brand has lost its very good quality image and aura of exclusivity even as it endeavors to recover its reliable top of the line purchaser base by expanding the median cost of Gucci bags. With the price issue, they judged that Gucci was not as prestigious and innovative as other brands. They were more inclined to choose another brand or buy less.
Following negative reviews about the latest collections and stagnation in sales, Di Marco and Giannini had to resign in 2014. The team of Marco Bizzarri, CEO, and Alessandro Michele, Creative Director had the drastically changed strategy of the brand.
Gucci greatly increased its social media presence and tried to make shopping mobile-friendly. That's how they were able to create a strong community that indirectly promotes the brand (resonance). They used multiple celebrities (Beyoncé, Rihanna, Gucci Ghost, Dakota Johnson, Jared Leto …) and influencers to massively promote the renewal of the brand and its iconic logo (brand image and notoriety) these actors help in the search for the acquisition of new customers and the expansion of brand awareness freely or in exchange for money.
An ingenious point of Gucci's strategy has been to considerably develop its e-shops and speeding up its delivery.
Their new digitization strategy and bold and fresh new styles was seemed to be relevant to Gucci. Its sales continue to increase since 2015 and it is considered one of the most influential luxury brands. Furthermore, in 2017, according to Kering President M Pinault, 50% of Gucci's sales came from millennial.
Gucci has presented an array of intelligent investments that enhance the overall digital aptitude of the brand and present a strong base for future success Today, as a product leader, it is a strategically oriented brand that successfully attracts the self-esteem, prestige, status, and image of its customers.
11. Customer Support and After Sales Service
Part of what it takes to pay for a designer handbag and other accessories is the attention it receives from the company behind it. Many times that attention includes having access to the designer before the bag is made and having the privilege of telling him how you want the bag to look.
Gucci offers a repair service for Gucci products purchased from a Gucci Authorized point of distribution. It also includes not having to wait when you have a complaint to make or a problem you need to solve. Gucci brand gives special treatment and an experience that makes their customer feel that they are the only ones they serve.
12. Psychology: You Need to Get Lots of Attention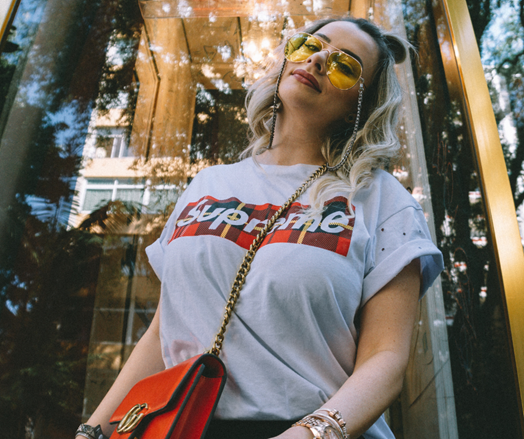 The elite class tends to buy more Gucci clothes, handbags, belts, wallets, and other items just because of the fact that Gucci is so expensive. It becomes a Class Symbol to show how they are financially strong and trend followers. It is also a very real fact that Gucci products are more on people who are not celebrities. As celebrities show off their Gucci clothes, more people buy them, making them more money. The people try Gucci handbags, wallets, belts, and other items to get more attention and want to follow the latest fashion like their favorite celebrities.
Conclusion
Gucci is one of the most beloved brands in the world, known for its innovative and timeless designs. Just as you have recently noticed how Creative Director Alessandro Michele, Gucci, has received the fashion world by their bold and aesthetic items.
If you still have a question in mind why Gucci is so expensive, then the answer is that all high-end brands are costly, which is why Gucci is on the list too. Also, the company has been serving royalty and celebrities since 1921 and is doing so to date.
Designer bags are more than just bags; they are works of art. The ultimate goal of a designer when creating a bag is both artistic and aesthetic value and functionality.
Above, we tried to write some facts and reasons why Gucci is so expensive. We hope you enjoyed reading this informative and exciting article. We wait for your comments. Also, if you have any queries, please write it in the comment section below. For more such articles, please keep viewing our bagbuybuy.com website.